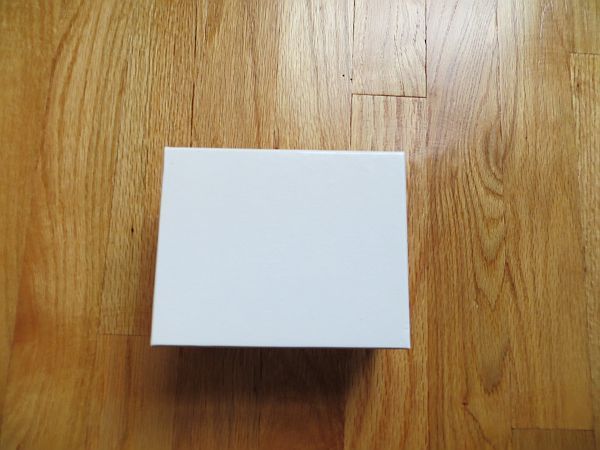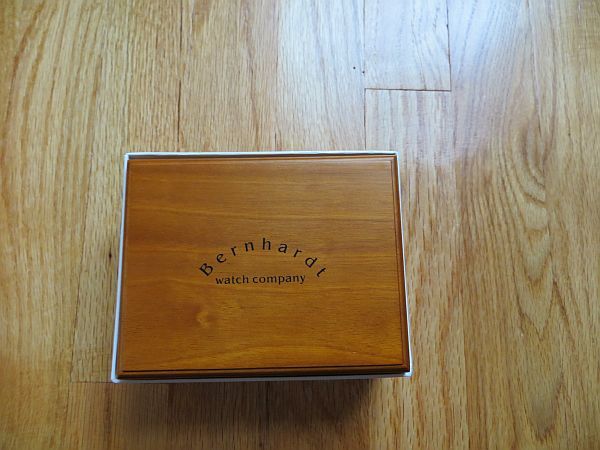 Out of all the Micro Brand watch companies I own Bernhardt is a brand that I will continue to buy. Bernhardt makes a great looking watch that looks like you spent $500-$1000 when you spent much less. Take for example the beautiful crafted Bernhardt Corsair. The Corsair is basically the Binnacle Diver with Swiss ETA 2836-2 movement.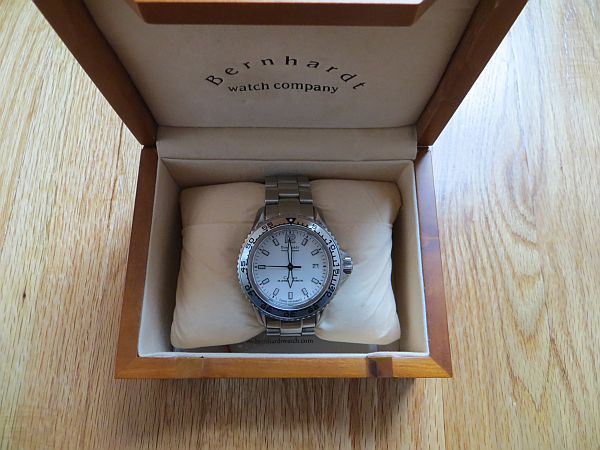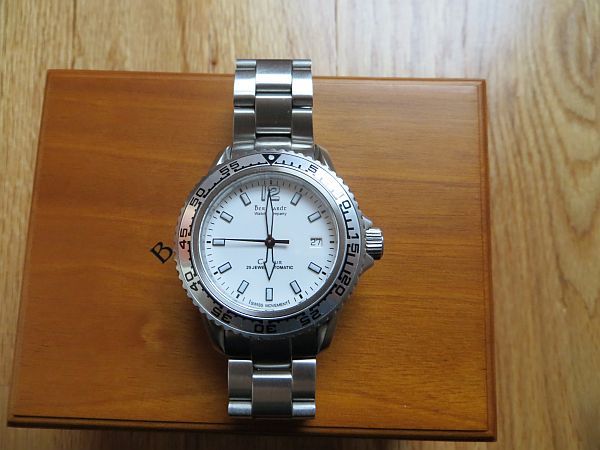 The original Corsair was only available in yellow. I own the white version which was part of the next 100 watches made. The Bernhardt Corsair version 2 sold for $369 and came with either a white, gray, yellow or blue dial. The Corsair features 42mm face without crown, Sapphire Crystal, Swiss ETA movement 2836-2 movement, water resistance of 200 meters, solid end links, solid links, screws for sizing.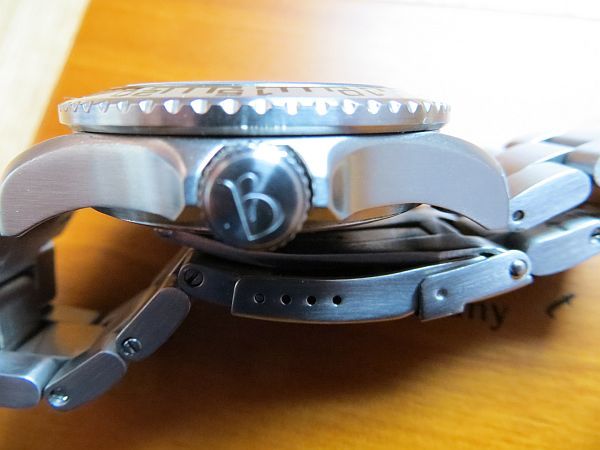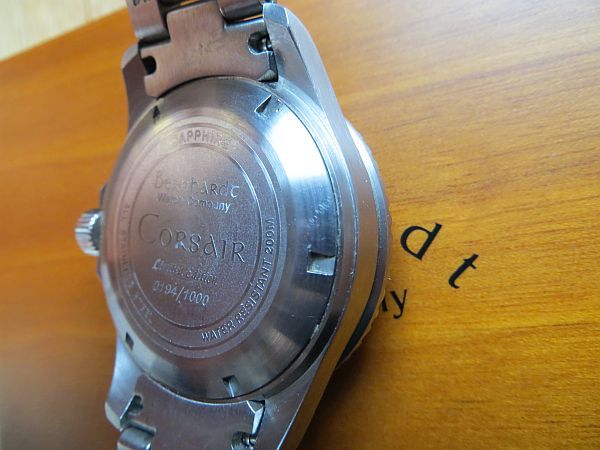 Bernhardt Corsair is a great watch for the money. The Swiss Movement with a less than $400 retail price makes it a very compelling watch. With not many white dial divers I think the Corsair is a nice piece to add to the collection. In addition Bernhardt has outstanding customer service and 2 year warranty.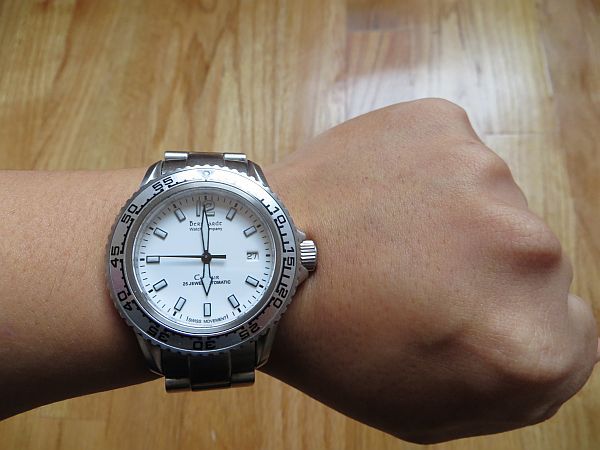 The Bernhardt Corsair is currently unavailable but you may find one in the preowned market on Ebay or WatchUseek. You may also look at the Binnacle Diver which uses the same casing and bracelet.
9.1 Out of 10