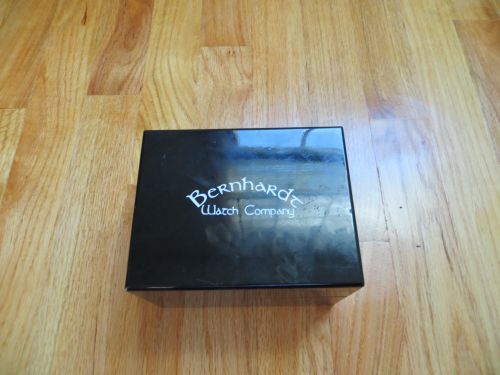 Bernhardt is well known in the watch community for great value in watches. The Sea Shark now updated to the Binnacle Diver is the flagship diver watch from Bernhardt Watch Company. An interesting factoid is that the watch was designed by Bernhardt Founder Fred B. Amos son Philip when he was only 12 years old. Here I will review the Bernhardt Sea Shark Green.
Specs
Size: 42mm
Miyota 8215 automatic movement
Sapphire crystal
316-L surgical stainless steel
Stainless steel bracelet with screws
200 meters water resistance
Super Luminova on hands and indices
2 year warranty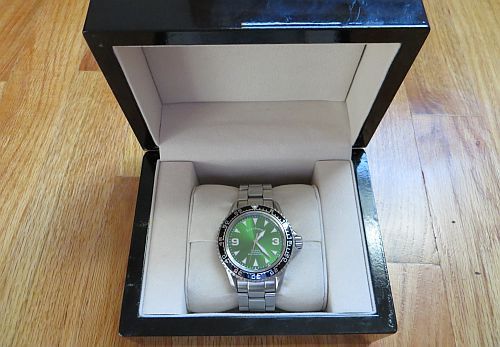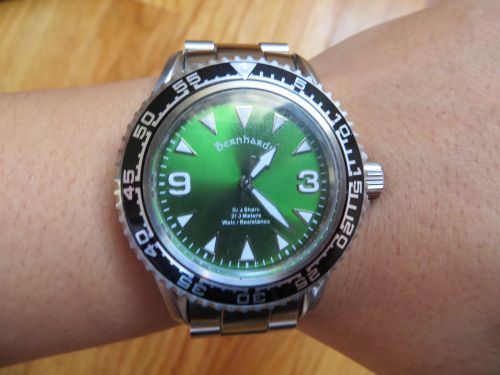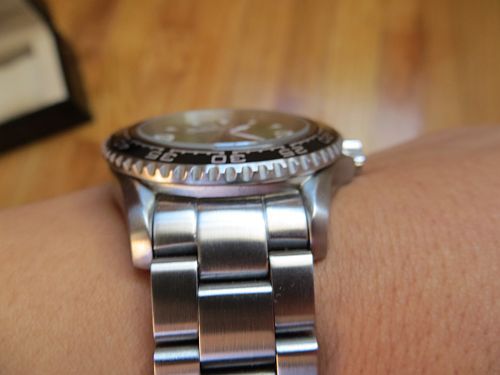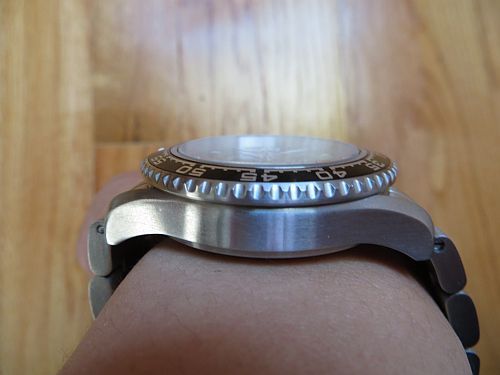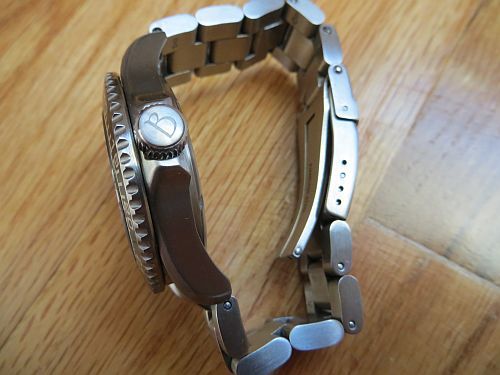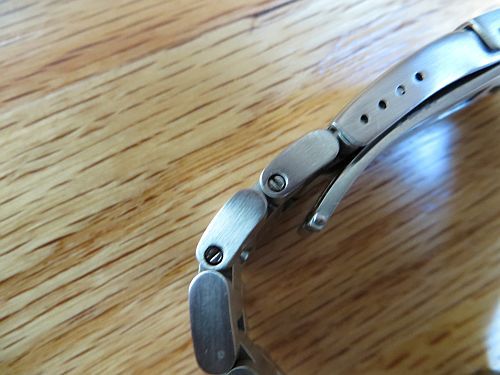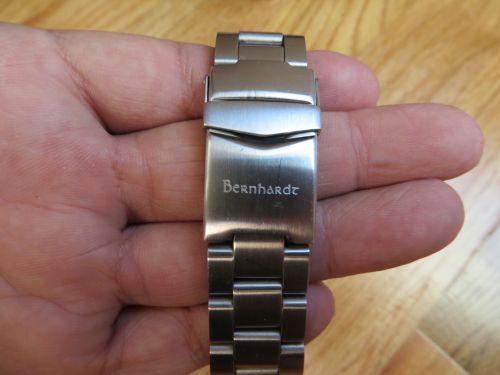 Design: When it comes to design I think the Bernhardt looks very original compared to the competition. I have seen a lot of Micro Brands sell Submariner and Omega homage's while Bernhardt has come out with a striking original design. The watch has a scratch resistant Sapphire Crystal, a stainless steel bracelet with screw in links, 200M WR, and Miyota 8215 movement. The watch looks like a nice compromise from a tool watch and a sporty dive watch. I have no problems wearing the Sea Shark with jeans and polo shirt as well as a button down shirt. The 42mm size is the perfect balance of size that it will not look to big or too small on all types of wrists. The signature tool dial comes in 5 different colors. When you hear about Bernhardt it is usually followed by your getting a lot for the money and this is very true.
Movement: The Miyota 8215 is a solid movement that is a workhorse. I have owned several Swiss Made ETA 2824-2 and the accuracy is comparable.
Customer Service: Fred B. Amos is known for providing legendary customer service. If you read the watch forums you will know that Mr. Amos stands by his watches and offers a great 2 year warranty.
Resale Value: When you buy a Rolex people say you made an investment. I can tell you that I purchased several second hand Bernhardt watches and sold them for more than I purchase them for. The reason Bernhardt hold great resale value is great price, excellent customer service and a watch that looks like it cost double or triple the retail price.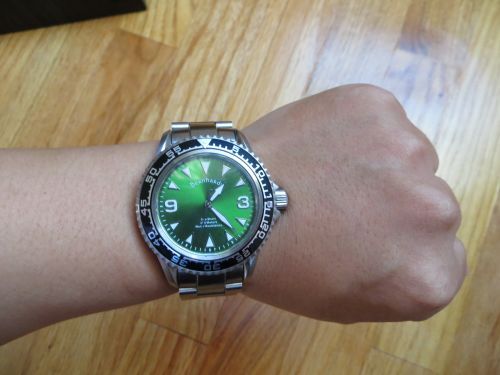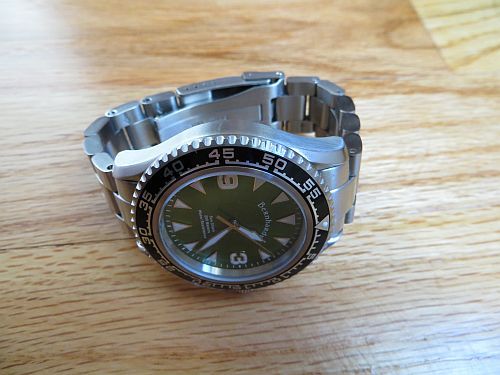 The Bernhardt Sea Shark (Binnacle Diver) is the best diver watch for under $300. While I am reviewing the discontinued Sea Shark the new Binnacle Diver features better lume. All I can say is if you have never owned a Bernhardt you are missing out on one of the best dive watches on the market today. You can purchase the Bernhardt Binnacle Diver from Bernhardt HERE