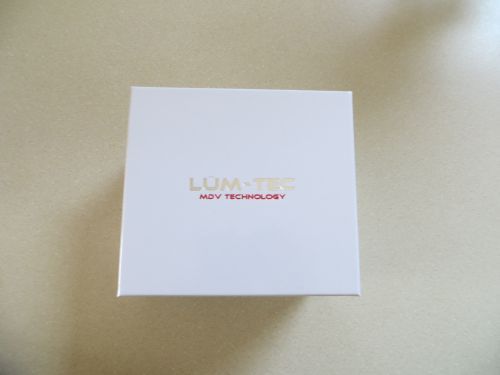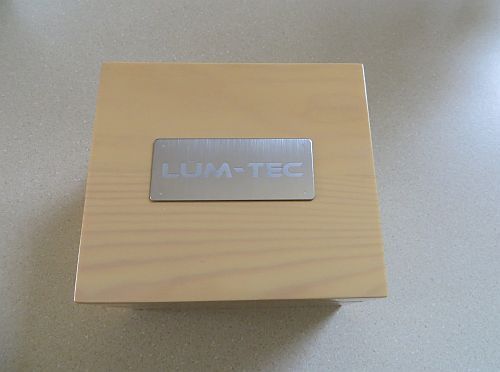 The Lum-Tech Abyss 600m-2 is the latest watch from USA based company that is bringing high quality watches to the market with affordable prices. The 600m-2 is an oversized watch at 48mm excluding the crown, with the Miyota 9015 automatic movement and uses MDV Technology C3 luminous. The Lum-Tech Abyss 600m-2 is only limited to 150 so you will own a very rare timepiece.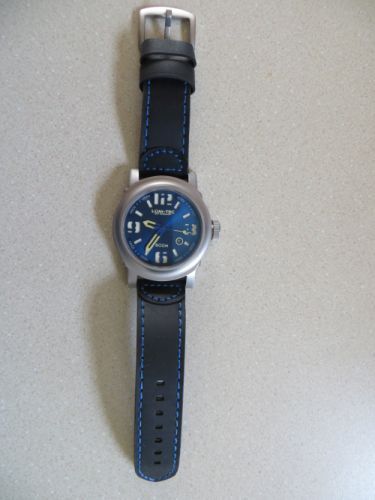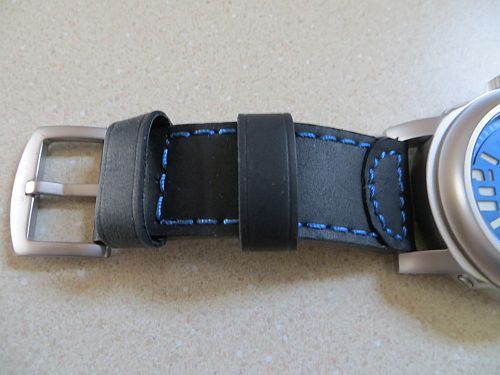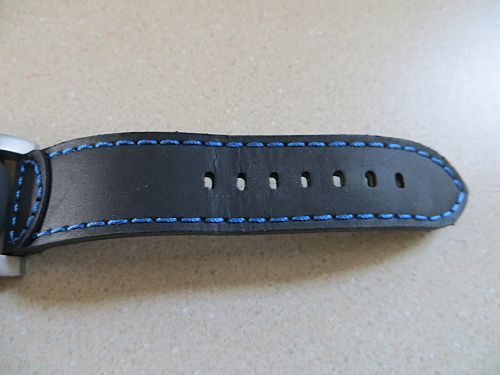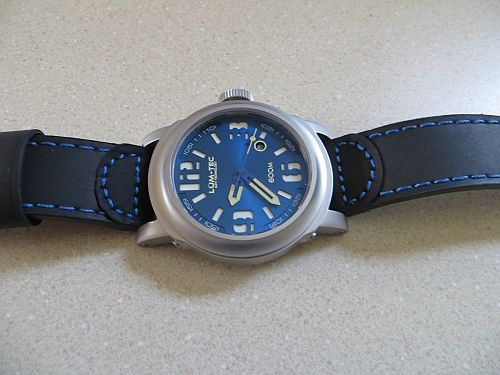 The Lum-Tech Abyss 600m-2 is the perfect blue watch with blue sunray dial. It features an amazing 600M water resistance. The Abyss features a Black leather strap with blue stitch, providing a nice contrast and matches the blue dial. The All Japan made Miyota 9015 automatic movement is widely consider one of the top movements available and comparable to the Selitta's and ETA movements.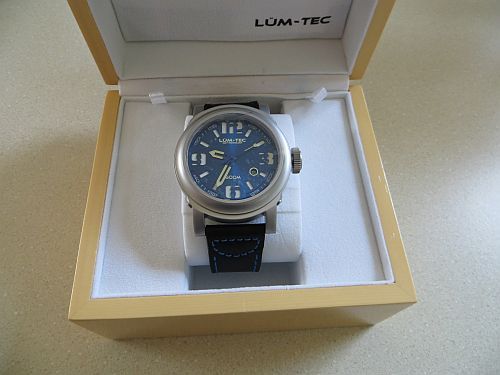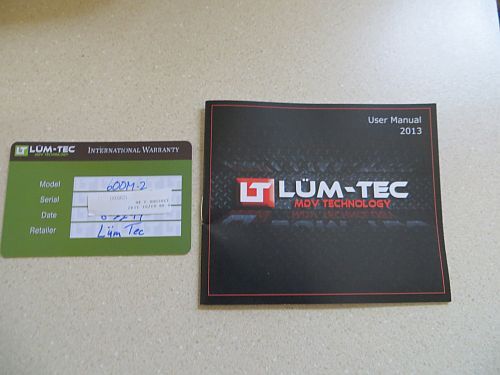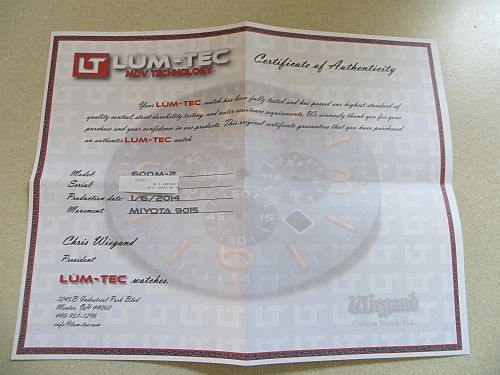 The packaging includes a cardboard outer box that reveals a lacquer wooden display box. You will see a metal Lum-Tec logo plate. Inside the box you will find a warranty card, certificate of authenticity and user manual. The packaging for this watch is all first rate and has a luxury feel to it.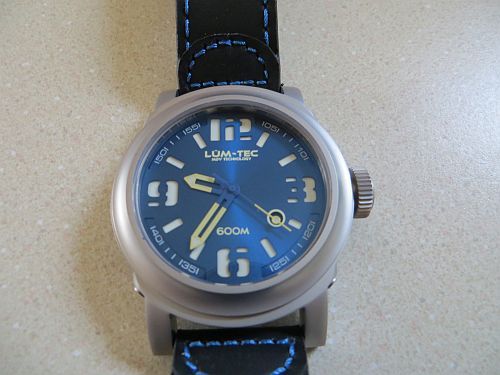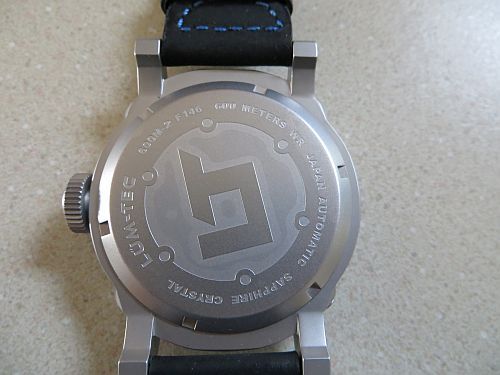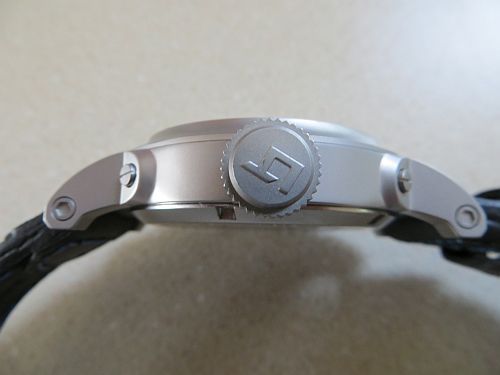 Blue is my favorite color so I have to own at least one blue sunray dial in my collection. The dial on the Abyss really shines while being very legible. The Abyss has a sapphire crystal with double AR coating to keep the watch looking new without having a bunch of scratches.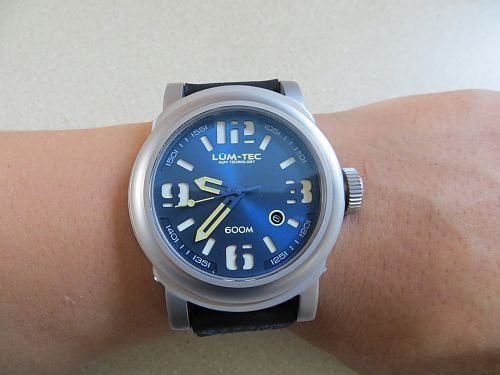 The Lum-Tech Abyss 600m-2 is a large watch, but I didn't mind the size of the watch as it was so beautifully crafted. The larger size of the watch will appeal to a lot of guys that find smaller watches not fit well on their wrist. The watch also benefited to being bigger to accommodate the 600M rating when most popular dive watches only reach 200M to 300M.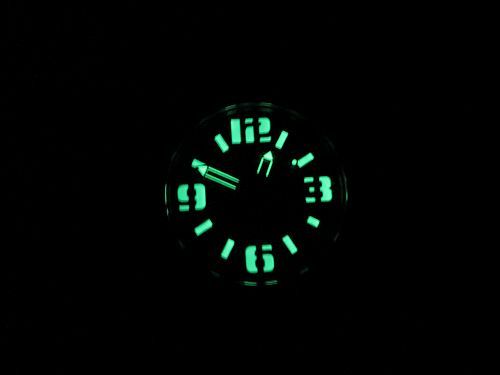 I was really impressed with the lume of the Lum-Tech watch. Thanks to the MDV Technology C3 luminous, a simple light source like the sun or flashlight makes the watch glow for a good amount of time. Lume freaks will appreciate the C3 luminous paint that makes the dial hands, markers and numbers glow.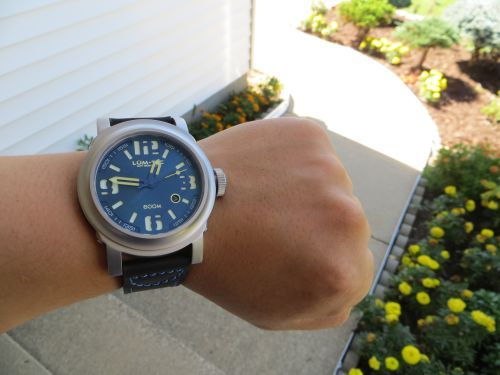 This is my first Lum-Tec watch and I am surprised by the high quality of the watch for less than $1000. I purchased a Tag Heuer Dive Watch recently that retails for $2,200. I actually prefer the bold and striking Lum-Tec to the Tag any day of the week. The Lum-Tec Abyss 600M-2 has the right balance of size, precision (Miyota 9015) and lume. The Lum-Tech Abyss 600M-2 is available now for $795.00.
Buy the Lum-Tech Abyss 600M-2 HERE
Disclosure: Review Unit