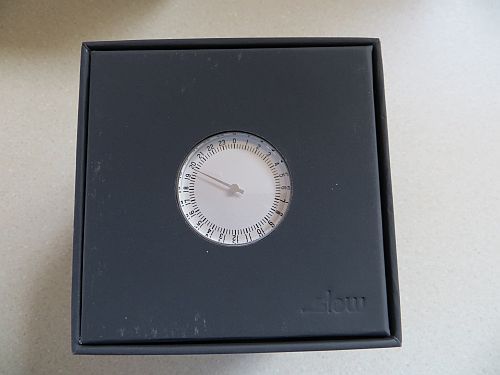 Slow watch is a new unique fashionable unisex design one handed watch from Slow Watch Company. The one handed watch makes it look like the watch is going in slow mo time. While there have been other one handed watches before this one is affordable and marketed to the masses.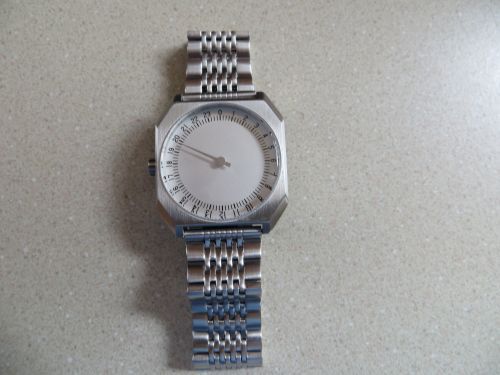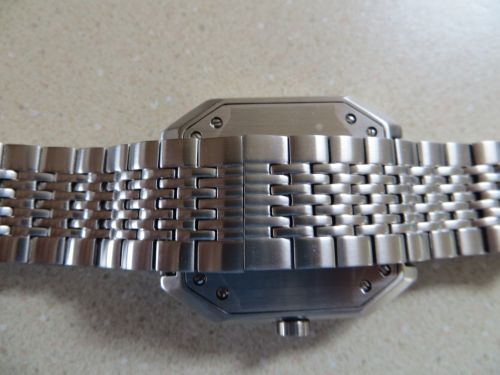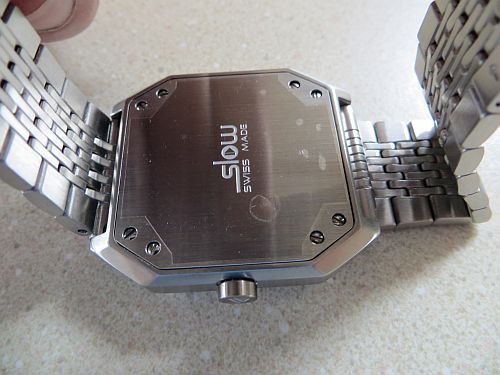 The Slow watch comes in a 316L stainless steel casing with metal bracelet. You can buy the slow watch in many configuration including ones with black/gold/silver dials and leather straps. The slow watch does not have any branding on the front of the dial as they want a minimalist and beautiful design. The Slow watch has a raised, extra hardened (K1) mineral glass with anti-reflective coating. The crystal is scratch resistant and crystal clear to see the beautiful dial. The case back is flat and has eight screws holding it into place. The brushed back has an engraved Slow Watch logo on the back.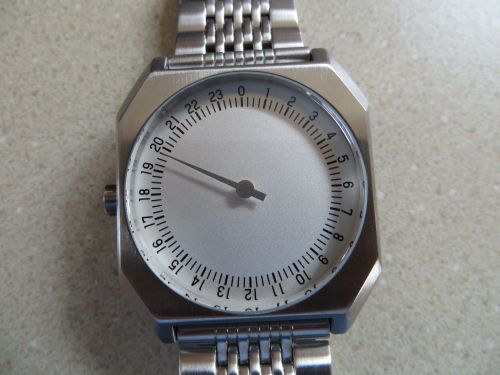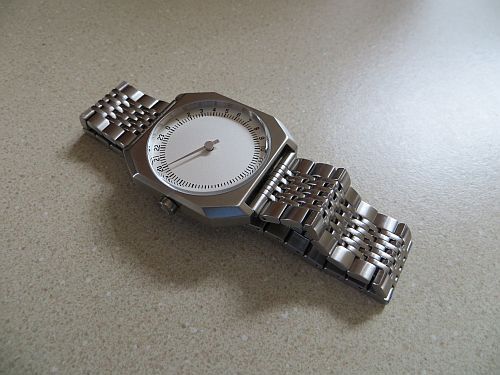 The slow watches use a Swiss Made Rhonda Caliber 505.24H GMT movement which original has 4 hands and date. Slow watch uses only the one hand to represent 24 hours of time to create a slow watch that reduces unnecessary movement. The watch uses a 24 hour scale and military time. Basically every indices is 15 so you can determine the hour and minutes with one hand.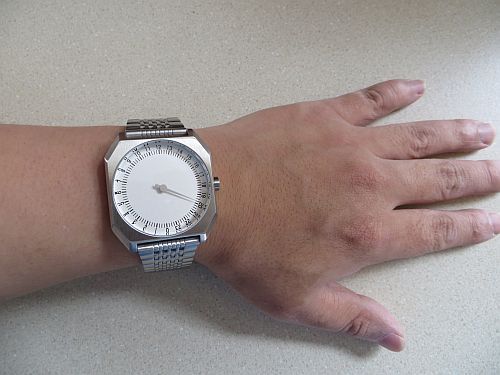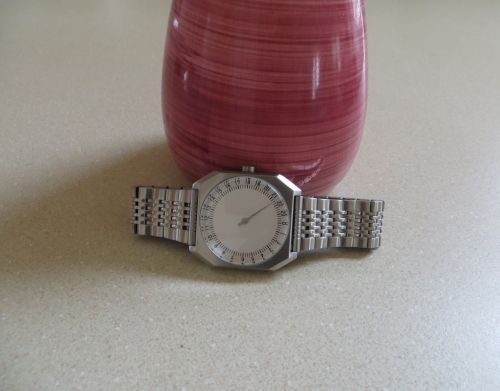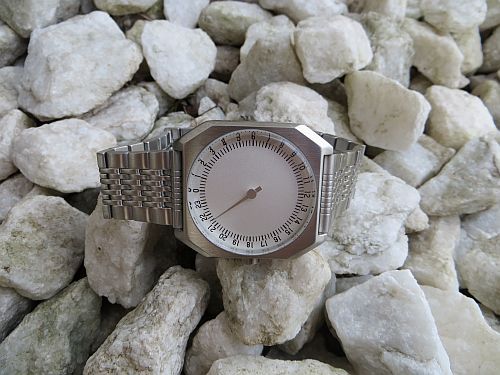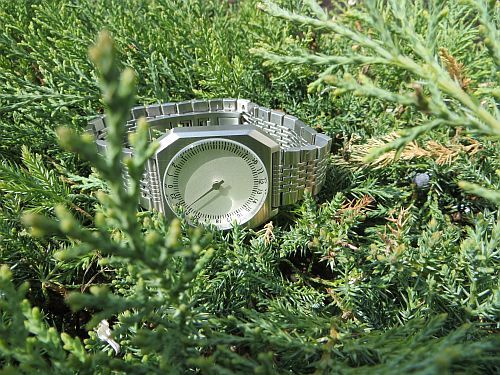 Slow Watch is the perfect watch for guys/ladies who like style, fashion, design and retro style all in one. I was looking forward to reviewing the Slow Watch and it has not disappointed. The Slow Watch is a beautiful watch that will be admired by all.
9.7 out of 10
Buy it now here
slow Jo – All Silver Steel, Silver Dial – Swiss Made
Disclosure: Review unit, affiliate