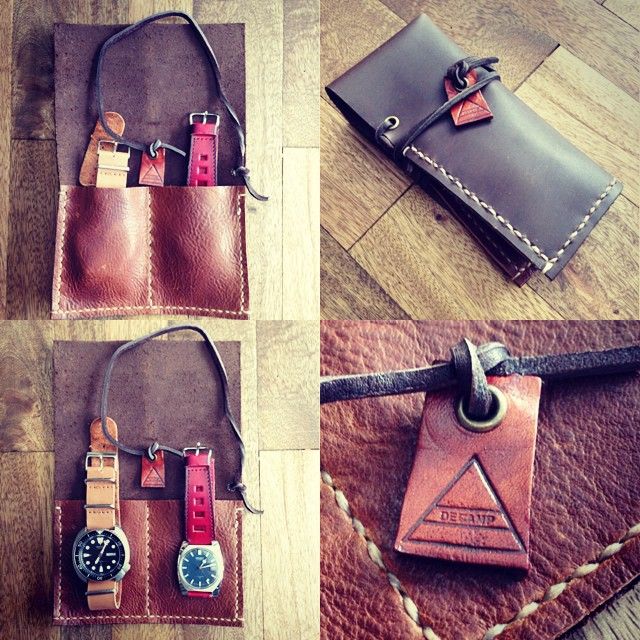 I recently was interested in taking my watches with me when traveling during the holidays. I was looking at the selection of watch rolls on the market and found a lot of poorly made products. Then, I stumbled upon Decamp Goods Leather Watch Roll and was blow away by the watch rolls. If you take a look at their Instagram page you can see an amazing array of handmade leather watch rolls.

All Decamp Goods Leather Watch Roll are made 100% by hand without any machinery. Decamp Goods makes the watch roll by hand cut, hand punched, hand stitched, hand stamped. The leather watch roll is intentionally made rustic as if it could have been made 200 years ago.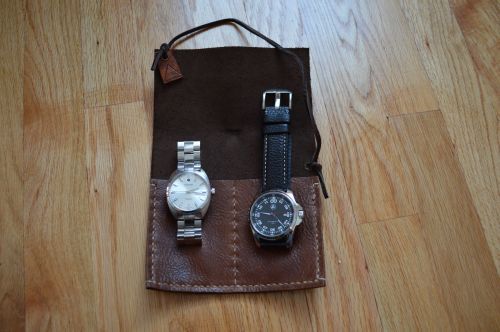 The company Decamp meaning is "to depart quickly…" that is fitting for the watch roll. The watch roll is a great way to organize your watches as well as having quick access to your watches. I hate the watch boxes that are hard to open, take up space, and break apart. The watch roll is also great for taking traveling while on business, vacation, or a meet up.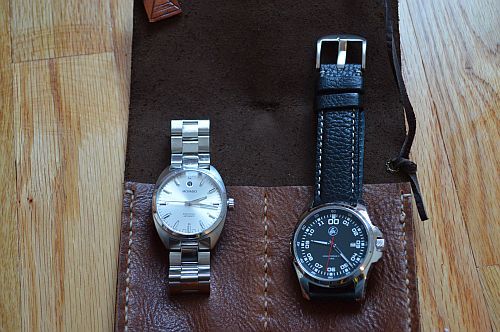 The watch sleeve I received was the two sleeve watch roll in shades of brown. You can pick and choose various colors and the amount of pouches the watch roll contains.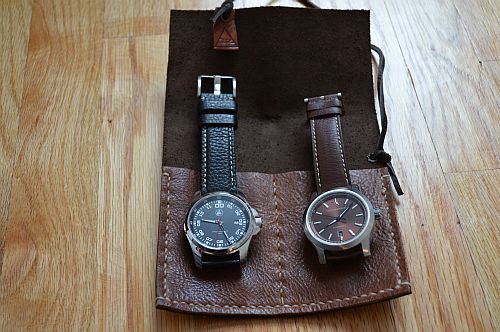 I highly recommend you take a look at Decamp Goods Leather Watch Roll as they have one of the best watch rolls on the market. The leather will get better with age and the handmade quality will last for a long time.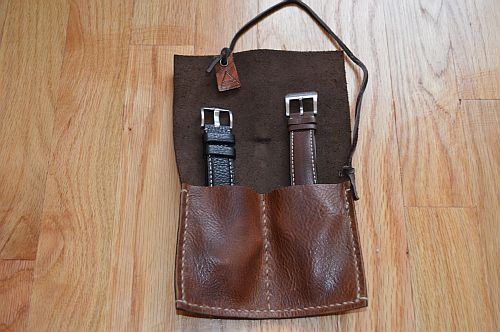 Prices start at $45 for a full leather 2 sleeve watchroll. Generally 7 sleeves is the max – after that the rolls get too bulky. An all leather 7 sleeve is $165. Decamp Goods can add strap sleeves and tool sleeves too at $10 and $5, respectively.
10 Out of 10
Head over to Instagram to order your very own handmade Decamp Goods Watch Roll HERE