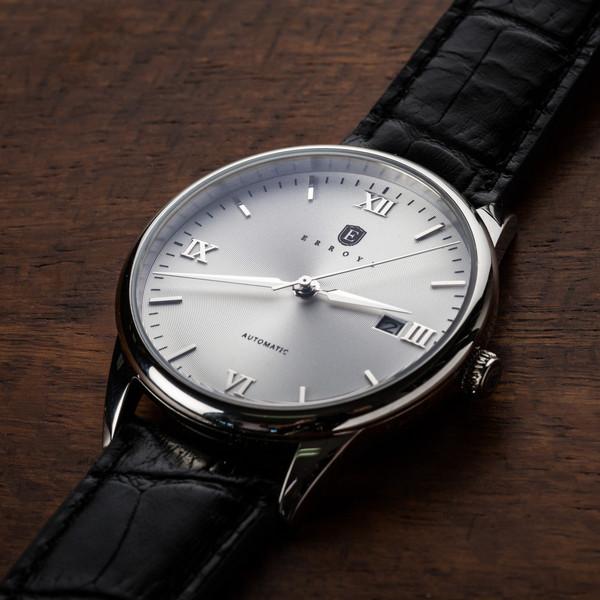 We have been following up with watch startups that were successfully funded last year on Kickstarter. Erroyl timepieces was one of the watch brands that really stood out. The company raised $40,972AUD of the requested $15,000AUD goal.
Erroyl has shipped out their initial batches of watches to Kickstarter backers in early January. The company plans to send deployment clasp straps that was a stretch goal in mid-April to all backers. Those backers that decided to wait for the deployment clasp to ship with the watches will receive both in mid-April.
The company is currently selling their Erroyl watches through the website HERE for $303.33 USD. The Rose Gold version has already sold out, but more stock will be available at a later time(June2015).
Stay tune for more updates about Erroyl in the near future. And check out Erroyl site HERE to buy.