Kickstarter has become the platform of choice for your young watch startups to launch their next watches. TRIARROWS who has already been successful launching a watch on Kickstarter is at it again. The company is offering a premium watch at 115 CAD (Around 90 USD) by cutting the middlemen and selling directly to the consumer.

TRIARROWS based out of London, UK and offers free shipping to over 20 countries and cities – United States, Canada, United Kingdom, Australia, Austria, Belgium, China, Denmark, Norway, Netherlands, Spain, Sweden, Switzerland, Malaysia, Singapore, Taiwan, Hong Kong, Macau, Philippines, Japan and South Korea. This offer is great as shipping tends to be expensive and TRIARROWS is offering FREE shipping to many countries and cities worldwide.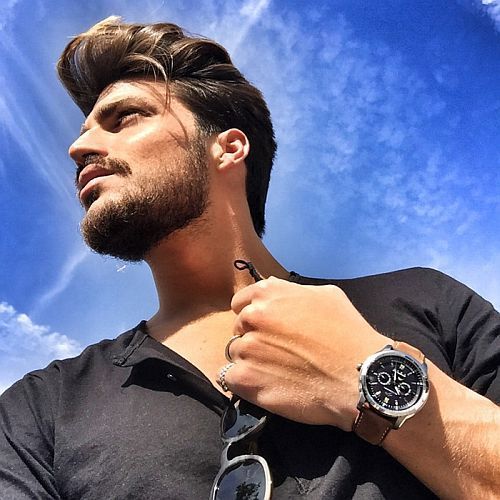 TRIARROWS is offering premium features such as Sapphire Crystal Lens, Stainless Steel Case, Japan Super Luminous Indexes, Genuine Leather Strap and Miyota moon phase or chronograph movement without the markup other companies may have.

The company has stringent product control that only 2% of warranty claims are documented. In addition the watches come with a 8-year warranty compared to the 1 year other brands offer.
TRIARROWS offers 9 different dials and watches with unique looks and style. The watches offer style, fashion, and features that are unrivaled.

Two different collections
Poet Collection – Moonphase watch
Specification
Dial Opening: ø 35.5mm
Case Size: ø 44.5mm
Case Material: Stainless Steel
Case thickness: 11.8mm
Crystal: Sapphire Crystal Lens
Strap Size: 22mm
Strap Material: Genuine Leather
Dial: White Luminous Oil
Movement: Miyato 6P20 Moon Phase Movement
Functions: Special Function (Moon Phase + Day/Date)
Water Resistant: 50M
Weight: Around 78g

Cousin Collection – Chronograph
Specification
Dial Opening: ø 35.5mm
Case Size: ø 44.5mm
Case Material: Stainless Steel
Case thickness: 11.8mm
Crystal: Sapphire Crystal Lens
Strap Size: 22mm
Strap Material: Genuine Leather
Index: Japanese Super Luminous Oil Indexes
Movement: Miyota JS25 Chronograph Movement
Functions: Stopwatch Function (Chronograph)
Water Resistant: 50M
Weight: Around 80g
TRIARROWS currently has $17,384 CAD of it's $38,000 goal with 41 days to go. Pledge now for this Kickstarter campaign HERE