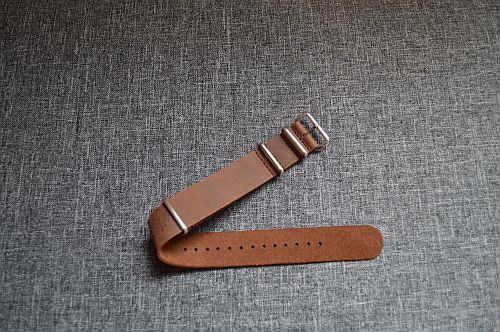 I love the feel of a great leather nato strap and was looking to fit one to my REC Watches Mark I M1 watch. I found CheapestNatoStraps.com to offers a wide variety at an affordable price. I inquired about reviewing the Swedish Army Leather NATO Strap and post my thoughts here.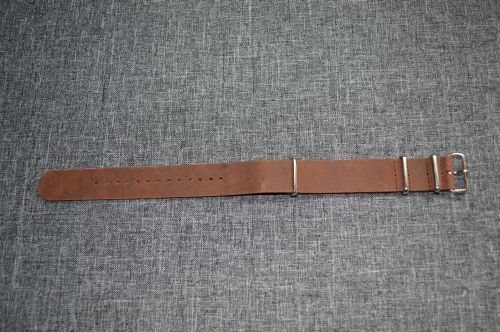 A NATO strap gives your watch a casual and personal style that is comfortable to wear. CheapestNatoStraps.com offers leather NATO straps for $16.95 that is high quality leather calf. The straps are made of soft leather and conform to your wrist.

The leather NATO strap comes in 18mm, 20mm and 22mm width. The leather NATO straps are 28cm long and can be shorten yourself. The company uses stainless steel hardware instead of the cheaper chrome on brass.

Overall I believe the Leather NATO Strap Swedish Army is a must buy for anyone looking for a unique and comfortable NATO strap. The leather strap gives the watch a different look and feel. I highly recommend you check out the affordable and well made leather NATO straps from cheapestnatostraps.com HERE