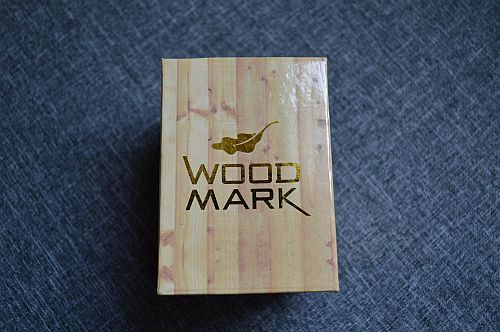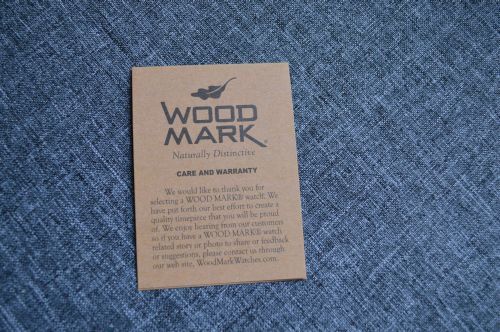 Like a luxury car with a wood accented interior, Wood Mark creates wood watches blend wood with stainless steel for something truly beautiful. Most of the wood watches on the market are more casual in style. I believe there is only a few companies that offer this level of sophistication in a wood watch that Wood Mark does.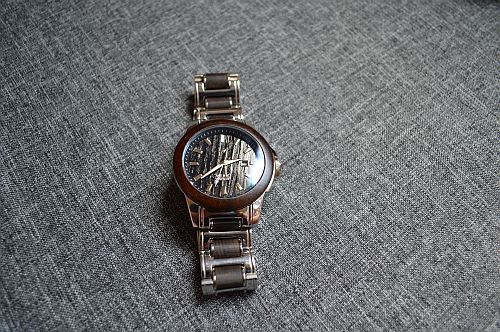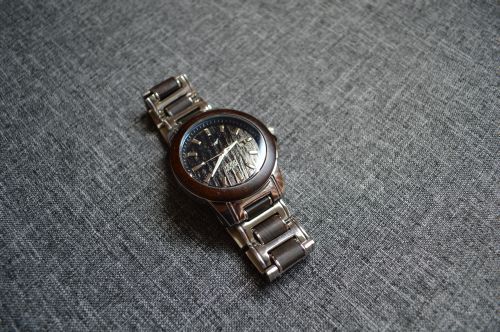 Mirroring the history of America's great Chesapeake Bay, this model's lustrous silver stainless steel and black sandalwood bridge the gap between natural beauty and modern functionality. Blurring the line between city and nature, the Chesapeake is sharp enough to wear to your business meeting and inspire thoughts of nature with every glance.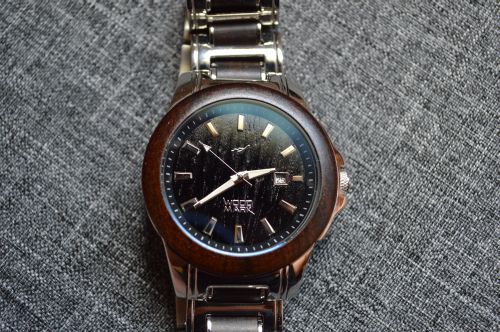 Its Japanese Miyota 2115 date movement will keep you on schedule with its glow-in-the-dark hands while its scratch resistant glass and stainless steel butterfly buckle clasp will withstand the wear and tear of everyday use. This men's watch is water resistant to withstand the occasional splashes you may encounter throughout your journey but it is not suitable for showering, bathing, swimming or snorkeling.

The watch features black sandalwood wood dial with accents of wood in the watch face and bracelet. The case and bracelet is a polished stainless steel that works perfectly in style with the wood accents. The dial has a nice texture that shows the grain of the natural black sandalwood.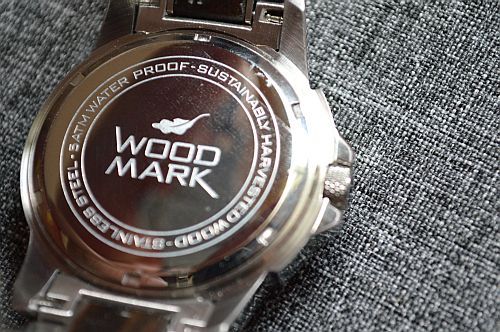 The Wood Mark watch is powered by the quartz Japanese Miyota 2115 date movement that is ever reliable and makes sure you are on time to your business meetings. The Scratch-resistant crystal covered in synthetic sapphire keeps watch looking in great shape. The butterfly clasp makes removing the watch a cinch. The glow-in-the-dark hands makes it easy to tell the time even in total dark.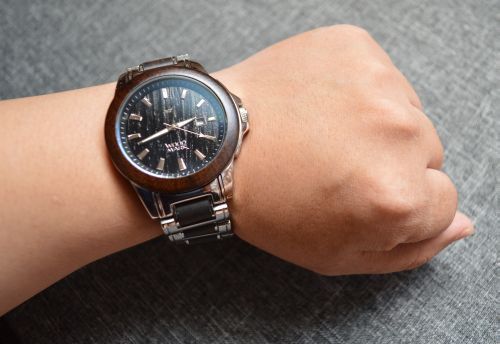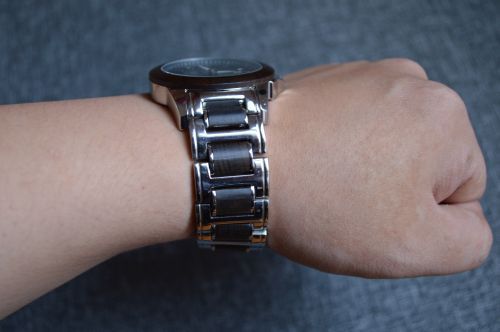 Overall I believe the Wood Mark Chesapeake 7803 Watch is one the best wood watches on the market. The watch is a beautiful timepiece that shows the beauty of nature in a modern watch. If I had to choose only one wood watch to own and add to my collection it would be a Wood Mark watch.
9.8 Out of 10
Buy it now HERE
Disclosure: Review unit