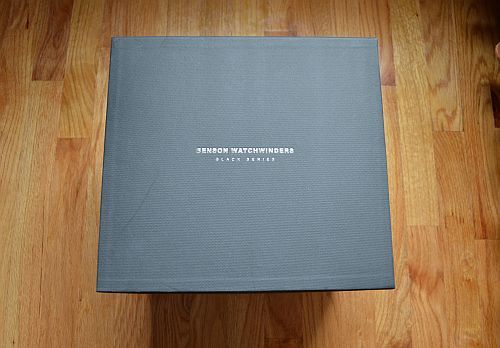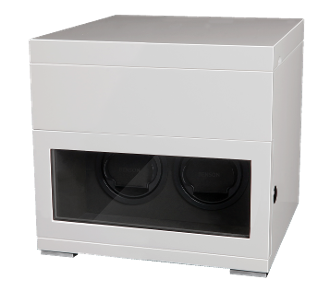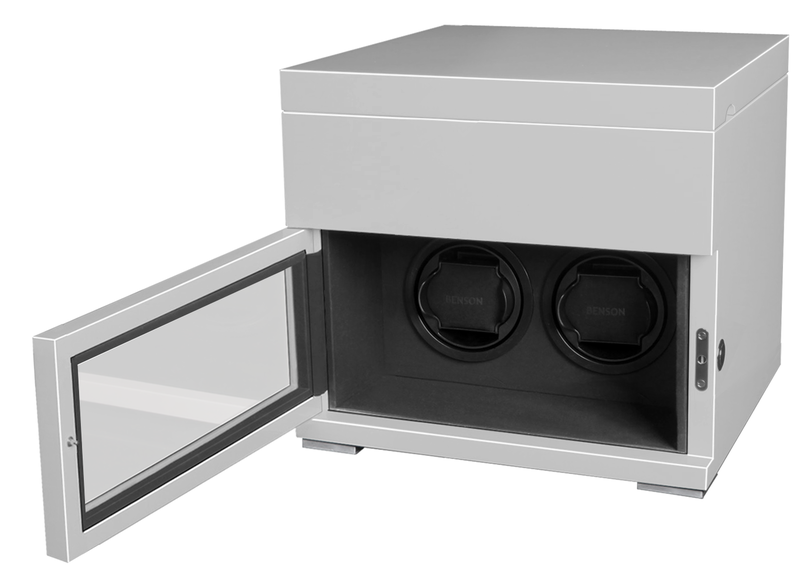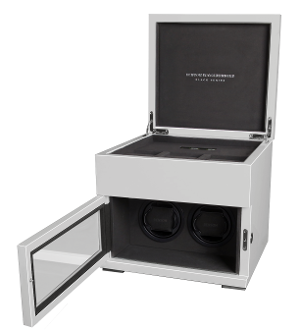 http://en.benson-watchwinders.com/
$375 €399/$440 Retail price
Dutch Brand Benson Watch winders released a new high end watch winder line by the name of the Black Series Collection. The models come in black, white and carbon. The watch winder is 24cmx24cmx26cm in size perfect to put on a desk or shelf. The attractive glossy paint finish will fit into any home decor. I was fortunate to review the Benson Black Series 2.16.W in white and here are my thoughts.
Benson black series high gloss white finish.
Wood constructions.
Wind and maintain all brands of automatic watches.
Automatic timed winding cycle prevents over winding.
Quiet winding operation.
Independent individually programmable winding heads.
Winding heads rotate clockwise only, counterclockwise only or bi-directionally.
Adjustable turns per day. 600, 900, 1200, 1500, 1800 and 2100.
Hinged door with push button latch and glass viewing window.
Easy to use touch screen control panel.
White LED interior lighting with on / off function.
Programmed winding cycle repeats automatically.
Speed winding feature.
USB port to charge and device.
Operates on the included AC wall adapter.
Self-adjusting watch holders are suitable for both mens and ladies watches.
Winder dimensions: 10.25″ wide, 9.5″ deep and stands 9.5″ tall. Weight: 12 pounds.
2 year parts and labor warranty through Ohio based H&H Enterprises – WatchWinderPlace.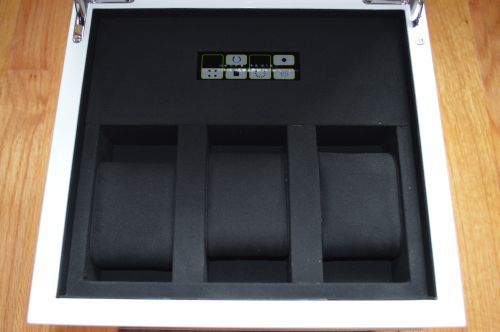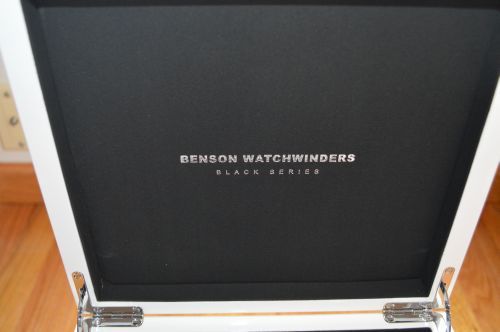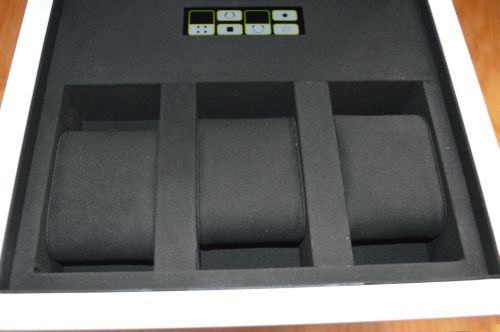 The Benson Black Series Watch winder that I received can wind up to two automatic watches at one time. Also there is three watch holders on top to put three automatic watches. So you can rotate the automatic watches. The watch winder is made with 12 layers of white paint over wood that creates a glossy finish. The white paint is perfectly coated and gives the watch winder a luxurious feel.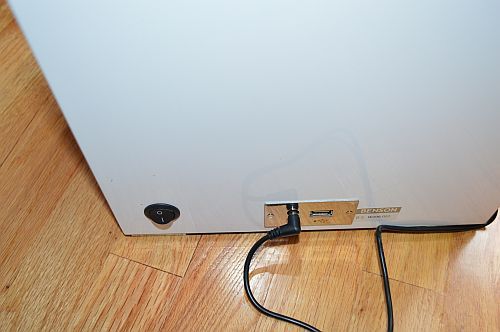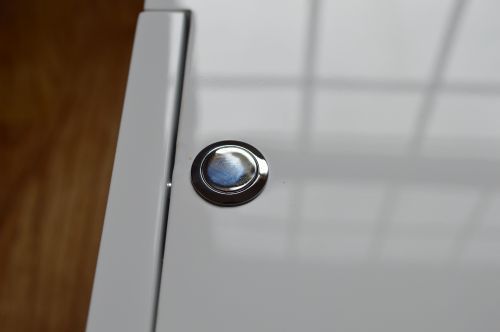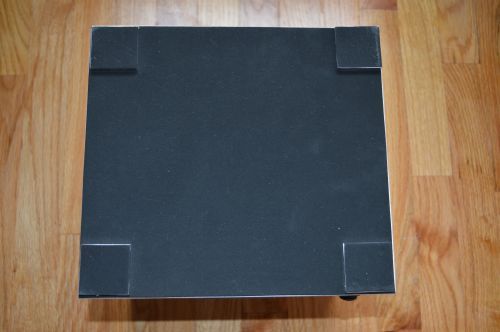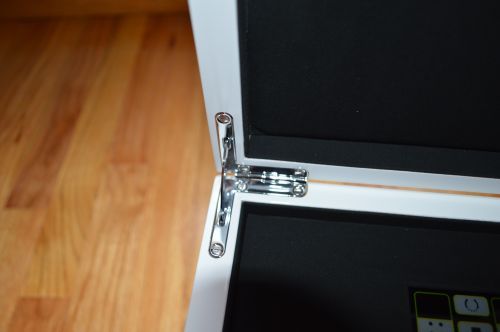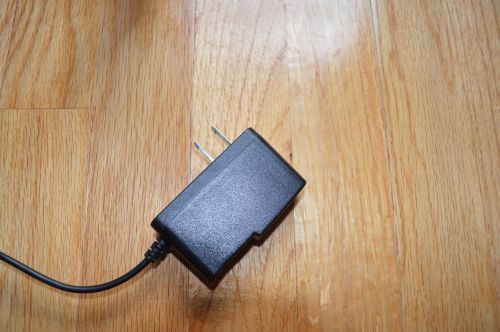 The motors used in this watch winder are reliable Japanese motors compared to cheaper Chinese motors found in other watch winders. Each rotor is individually adjustable in terms of direction of rotation and TPD (turns per day: number of rotations per day). The winder has adjustable turns in six different settings from 600, 900, 1200, 1500, 1800 and 2100. You can choose to set one watch at 600 turns per day and the other watch 2100 turns per day. Winding heads rotate clockwise only, counterclockwise only or bi-directionally. The winder has a nice glass window to view your watches as they turn. The watch winder also has a USB port to charge your electronic devices into such as Smartphone, tablet, camera and more. The watch winder is almost silent and you can barely here the watch winder in a silent room. The company will include an AC Adapter based on your country of location.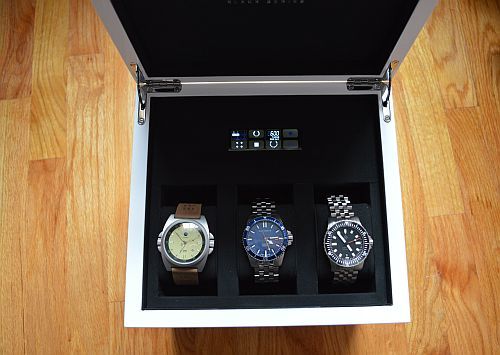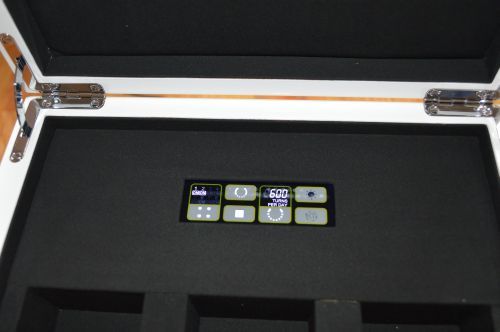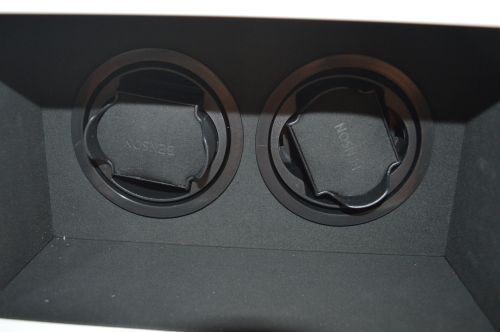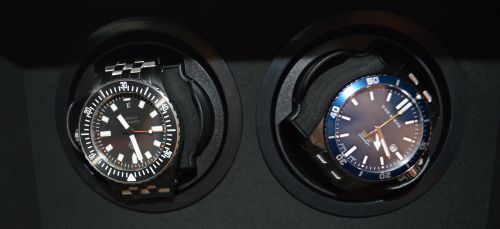 Benson Black Series watch winder is the new standard in high quality watch winder for your luxury watches. If spend thousands of dollars on your automatic watches then you would want a high end watch winder to pair with it. Benson Black Series Watch Winders are well made, feature Japanese motors Mabuchi Motors that are silent, perfect glossy paint finish, three watch holders on top and two separate winders on the bottom. I have such a large collection of automatic watches that it is difficult to wear each one so a winder is a must to keep my watches wound and ready to go.
10 Out of 10
Buy it now HERE if you are in the USA
or check out the official site HERE to find your local dealer from the country you reside.
The company is working on distributors in the U.S., Canada and Hong Kong to distribute the Black Series and their other watch winders. In Canada the company watch winders are sold by several jewelers which sell the premium watch brands as Rolex, Patek, Omega, Breitling, and IWC. In three months Benson Watch winders plans to release a new single watch winder in black, white and carbon.
Disclosure: Review unit